Good morning!
January means the beginning of spring cleaning. Let's face it, after the tree comes down, we also all start to throw things out in our quest to find places for the new gifts we received. It's also when we buy fresh, new, shiny planners and calendars and look forward to starting a new year with organization and determination!
At CraftySteals, we want to help you get started with your organization AND your planning. I love that I can craft and organize at the same time. Here are just a few products you will find on our site, even today's steals!
CLIPBOARDS
I love to use clipboard for display AND organization of papers. I pull out magazine pictures and keep them on clipboards that hang on my walls. Here is one cute set we have…
Buy a few and arrange them on the wall for decoration that has dual purpose! Here's an example from Craft-O-Maniac…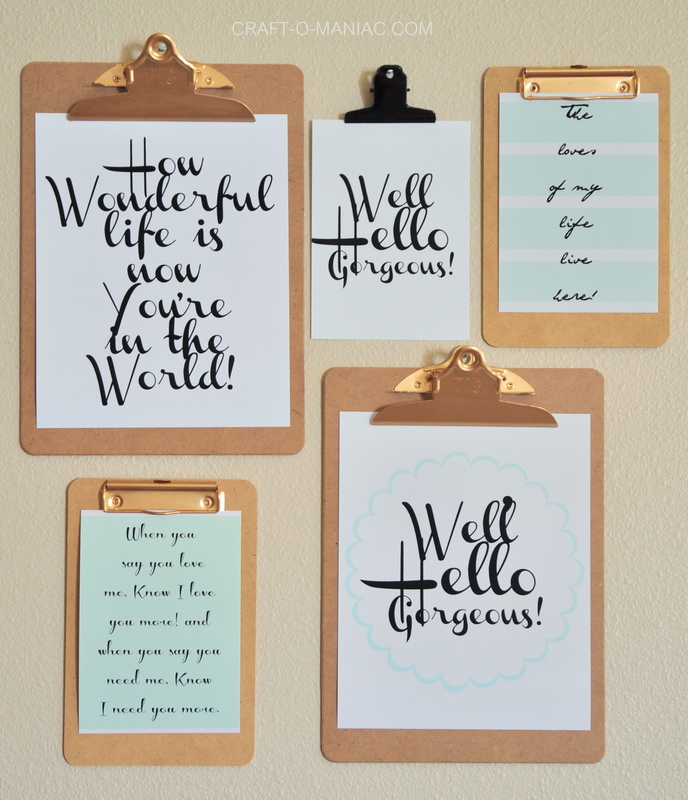 BITS AND PIECES
If you like the gold theme, we also have two bundles of American Crafts Office Tins that have all of those little bits you need – paperclips, tacks and clips.
Don't forget about tape holders! You can get your adorable WRMK rhino washi dispenser while you are at it.
You will love working when you have all of these pretty supplies around you! Might even make tax prep a little easier to take.
Have a great weekend!
Save